Lancashire Architecture | Drawing
We have a rich social history in Lancashire, must of which is evidenced in our diverse architecture. 
From grand houses to rows of terraces, cosy cottages and spacious farm house, factories of all shapes and sizes.  Some are being used as they were intended, or are being shown as they would have been, others have been repurposed and some are in tatters.
This project has started by looking at a few 'grand old ladies.'  
Towneley Hall, Burnley | Art Gallery and Museum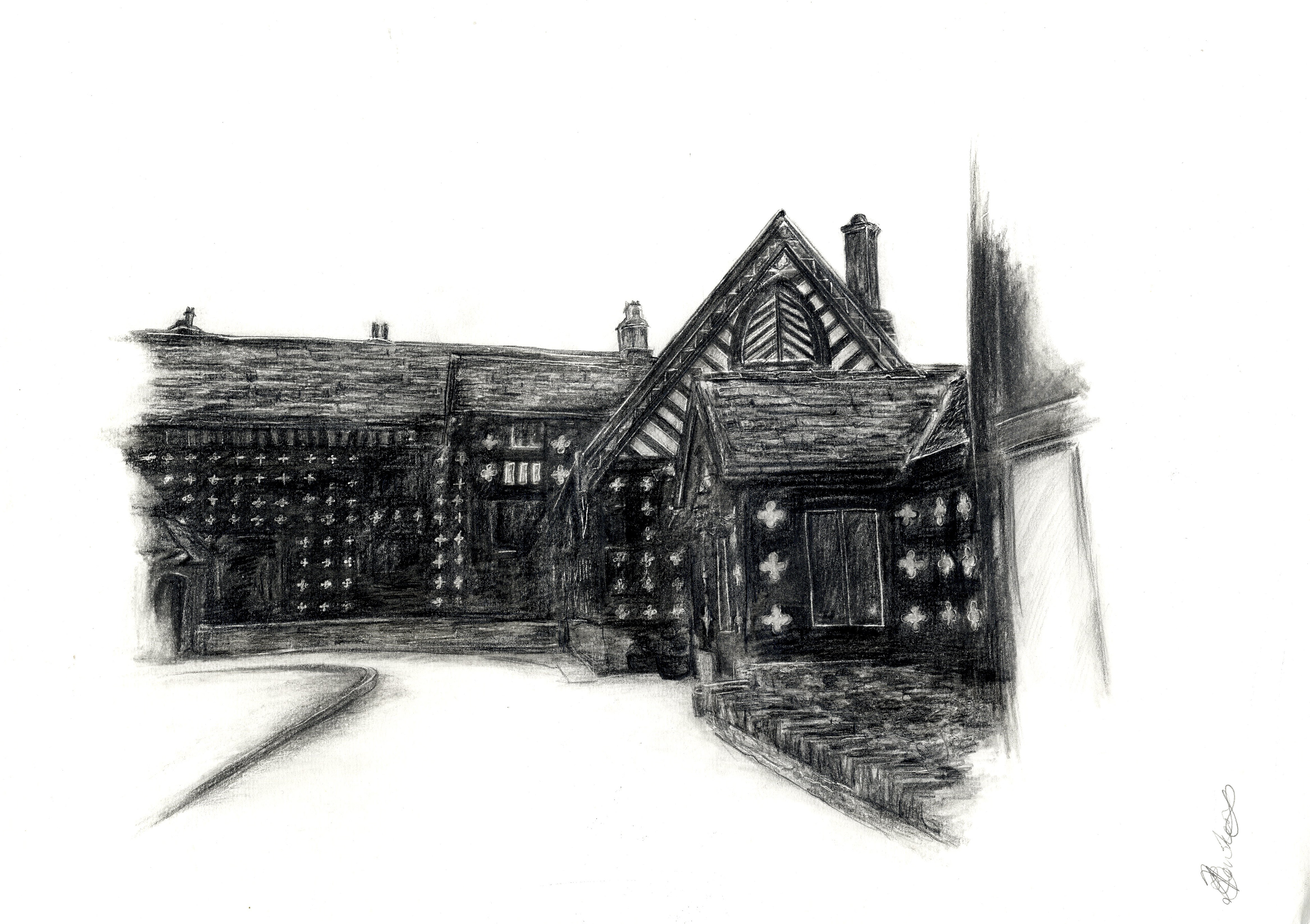 Samlesbury Hall, Nr Preston